whatismyip
What is my ip address is a free tool to help you find out your ip address and to see what information your IP says about your geo location and computer browser.
Your IP Address:
207.180.245.134
| | |
| --- | --- |
| Country Name | Germany |
| Country Code | DE |
| Region | Bavaria |
| Region Code | BY |
| City | Nuremberg |
| Continent | Europe |
| Continent Code | EU |
| Time Zone | Europe/Berlin |
| Latitude | 49.405 |
| Radius of Accuracy (Miles) | 200 |
| Longitude | 11.1617 |
| Currency Code | EUR |
| Currency Symbol | € |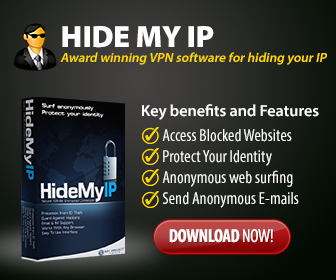 ---
Your Information
What Is My IP?
Your public IP address is an external facing IP Address that's provided by your Internet Service Provider (ISP). A Pubic IP Address is accessible by anyone on the Internet. Internal IP's are known as Private IP's, which are dedicated to the devices connected to your internal network router, such as laptops, desktops, printers, cell phones, smart TV, etc. Knowing what your external facing IP address is critical for opening ports used for gaming, running an email or web server, or setting up a remote connection.
What Is An IP Address?
An Internet Protocol address (IP address) is a numerical label assigned to each device connected to a computer network that uses the Internet Protocol for communication. An IP address serves two main functions: host or network interface identification and location addressing.
Internet Protocol version 4 (IPv4) defines an IP address as a 32-bit number. However, because of the growth of the Internet and the depletion of available IPv4 addresses, a new version of IP (IPv6), using 128 bits for the IP address, was standardized in 1998. IPv6 deployment has been ongoing since the mid-2000s.
IP addresses are written and displayed in human-readable notations, such as 172.16.254.1 in IPv4, and 2001:db8:0:1234:0:567:8:1 in IPv6. The size of the routing prefix of the address is designated in CIDR notation by suffixing the address with the number of significant bits, e.g., 192.168.1.15/24, which is equivalent to the historically used subnet mask 255.255.255.0.
The IP address space is managed globally by the Internet Assigned Numbers Authority (IANA), and by five regional Internet registries (RIRs) responsible in their designated territories for assignment to local Internet registries, such as Internet service providers, and other end users. IPv4 addresses were distributed by IANA to the RIRs in blocks of approximately 16.8 million addresses each, but have been exhausted at the IANA level since 2011. Only one of the RIRs still has a supply for local assignments in Africa. Some IPv4 addresses are reserved for private networks and are not globally unique.
We've reviewed and recommend the following best services to make your IP information private:
Types of IP Addresses
IP addresses can be categorized as private and public addresses. Private IP addresses cannot be reached via the Internet, whereas public IP addresses can. For instance, most home networks have a router. This router will have a public IP address that is accessible through the Internet. Devices that are behind the router such as your laptop, gaming consoles and smartphones have private IP addresses that are unique and registered on the home network.
In this case, the router acts like an intermediary that offers a path to the information pouring in through its public IP address. Basically, all the devices that are connected to the router are communicating with other IP addresses over the Internet from a single IP address, i.e. your router's public IP address.
There are 2 types of IP addresses - IPv4 and IPv6. Currently most devices today are on IPv4. Internet Protocol Version 4 (IPv4) is the fourth generation of IP addressing technology. Internet Protocol Version 6 (IPv6) has been setup for future growth and is currently the latest version of IP Addressing technology which has been developed. Eventually all devices will be moved to IPv6, but until that happens, the IP address provided here, will be IPv4.
Who uses public IP addresses?
Internet web servers, DNS servers, network routers as well as directly connected computers use public IP address. The Internet Assigned Numbers Authority (IANA) is responsible for assigning a range of addresses to organizations like the ISP (Internet Service Providers), because they own these IP ranges. In turn, the ISPs assign individual public IP addresses to their customers.
---
Copyright &copy 2021 whatismyip. All Rights Reserved.